Being the number one surfer in the world means you spend a lot of time in the water. For John John Florence, that time isn't spent on the surf board alone. In this four-part series, we follow Florence's progression from dinghies and Hobie Cats to his 48-foot gunboat, VELA, culminating in his first trans-Pacific voyage: from Hawai'i to the Northern Line Islands in the South Pacific.
Having always wanted to do a trans-Pacific trip, a surfing injury created that silver lining, the opportunity to make this dream trip happen. In this episode, John John and crew set their sights and charts on the Line Islands, a long stretch of islands along the equator about 1000 miles south of Hawaii, between there and Tahiti.
"IT'S THIS MIXTURE OF EXPLORATION AND THE CHALLENGE OF GETTING SOMEWHERE."

JOHN JOHN FLORENCE
YETI AMBASSADOR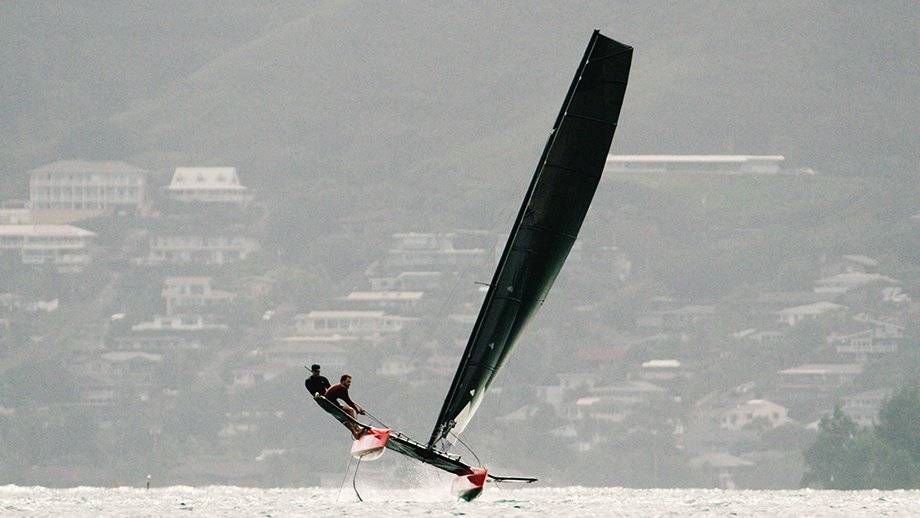 The anticipation of the trip is behind them, and the vast blue sea is all that's ahead. John John and crew tighten their teamwork, fight some sea sickness, and keep busy exploring their playground, the Pacific Ocean.
"BEING ABLE TO TRAVEL BY THE SEA IS A LITTLE LIKE TRAVELING IN SPACE IN A WAY. YOU'RE OUT IN THIS INFINITE DESERT, IT FEELS LIKE THERE'S NOTHING AROUND. THERE'S JUST OCEAN."

JOHN JOHN FLORENCE
YETI AMBASSADOR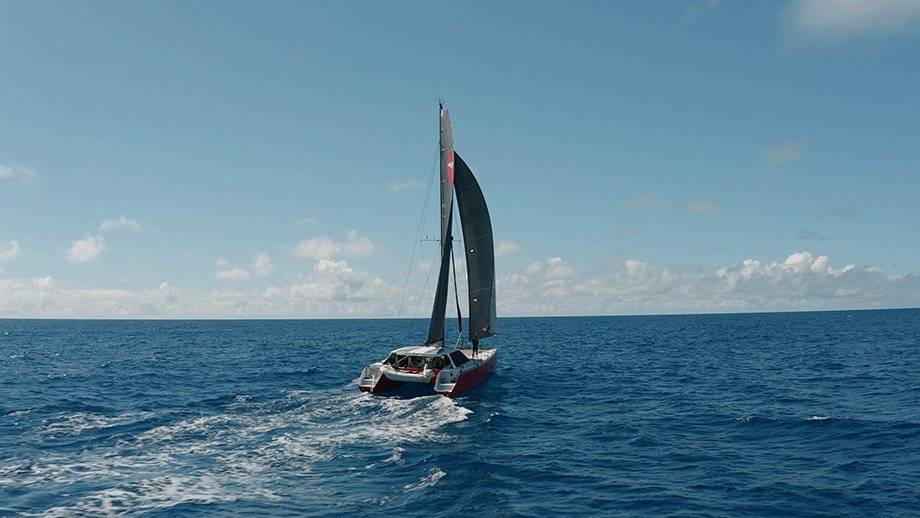 Waterproof on one side, soft and comfortable on the other. Great for playing cards on your catamaran trampoline.
Wide opening makes it a great way to keep your noodles warm while you eat.
Washing your clothes at sea? Non-slip ring helps keep your wash basin/bucket in place despite the chop.
A sea-worthy vessel for coffee and cocktails.
The Nature Conservancy welcomes the crew of VELA to Palmyra Atoll. While exploring and enjoying this truly wild place, the guys learn how the work being done here is helping restore the atoll into a thriving ecosystem.
"IT'S A VERY VERY PROTECTED LITTLE PIECE OF LAND ON EARTH, BUT IT WASN'T ALWAYS THAT WAY."

JOHN JOHN FLORENCE
YETI AMBASSADOR
Starved for surf, the guys make two island stops to catch some waves and meet the locals. Releasing some energy is a must, as seven days of open-ocean sail are ahead of them en route back home to Oahu.
Supplies for day hikes and day trips on the dinghy kept 100% dry.
Margaritas for everyone on board.
Packed up with meals and drinks for an all-day dive and surf adventures on the dinghy.
The guys supplemented their on-board meal supply with fresh-caught ono and mahi.